The possibility to see your self – your reflection – is obviously the most important function of a mirror. But today, mirrors have become real eye-catchers, design pieces that highlight modern interiors. A lot of attention to detail and styling and design is put into the design of every mirror and frame.
We all know mirrors as a practical piece, one that is often placed in a logical place (for example in the bathroom), but mirrors can be used in many different ways to enhance the style of different living spaces. Especially because mirrors make a room appear larger, as well as enhance the room's natural light. It is often amazing to see how a mirror added to an existing interior can give the room new dimension! Mirrors literally give a room or space new angles and views; a very inspiring décor object!


Framed or frame-less, a mirror for every taste  
The time of simple, flat, facet-cut mirrors are over. Instead, mirrors have become luxury items that bring elegance to interior design. Therefore, dare to choose a real eye-catcher for your next interior – think large mirrors or design mirrors which can displayed in various designs and shapes. Many variations are possible, such as:


 Mirrors in framed
 Mirrors unframed
 Oval mirrors
 Rectangular mirrors
Precious 
Wilhelmina Designs is always searching for innovations, for example the luxury, jewel-like wall mirror called 'Precious' in a trendy golden frame. This mirror, by Belgium Deknudt Mirror Works, can easily be called exceptional, not only because of its golden color but also by its striking cut-diamond design of the frame. If you find gold too overwhelming, Precious also comes in silver or white.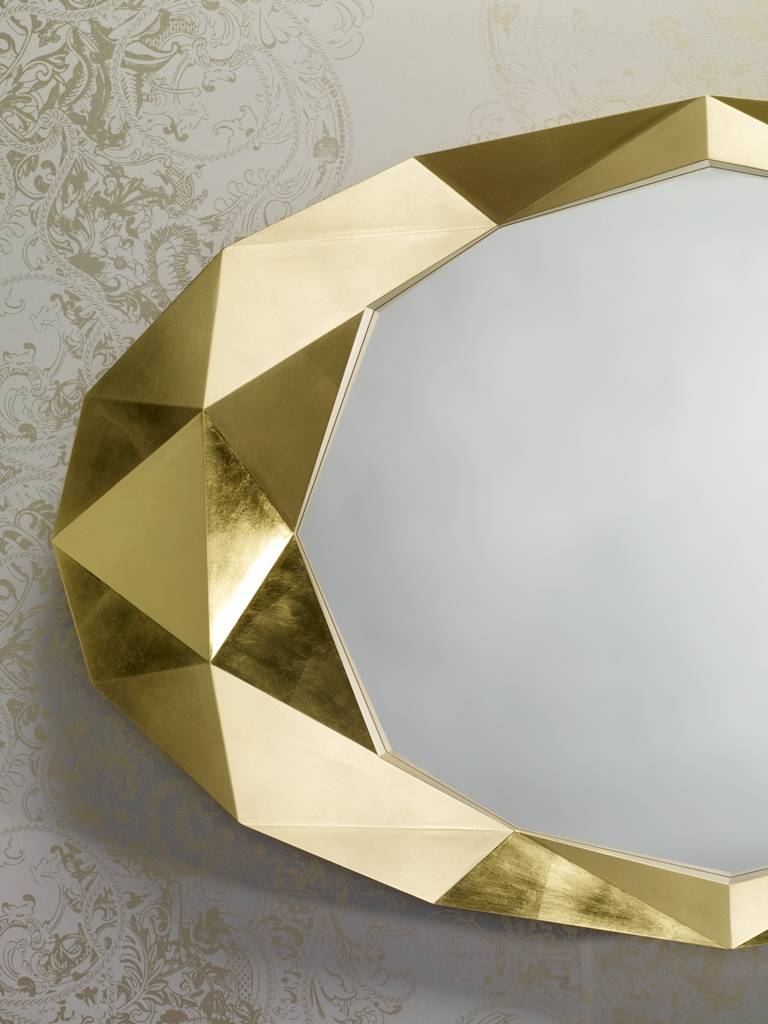 Deknudt Mirror Works specializes in the craftmanship of high quality design mirrors. For this reason Wilhelmina Designs has added the lovely mirror collection from Belgian Mirror factory to our inventory and website. These special, beautiful, design mirrors from the Deknudt collection can be ordered online here at Wilhelmina Designs.
If your favorite Deknudt mirror is not online at Wilhelmina Designs webshop, let us know! We can offer any mirror from their collection.