CUSTOMER SERVICE (Mon-Sun)
+31(0)33 828 0140
Order table lamps and small reading lights online
Are you looking for a new table lamp? Choose from our modern and classic design table lamps made of high quality materials.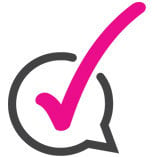 Table lamps are known for their functional qualities, but we would like to add they are also available in a unique look. We work with brands such as Braid and Contardi that are well known for their design table lamps. The lamps radiate a beautiful warm light at night, but are also a valuable addition to your interior during the day. We are also proud to offer you our range of floor lamps of and wall lamps, enabling you to make the most out of your lighting.
Buy classic and modern table lamps
Are you looking for a specific classic table lamp or would you go with a more modern type of table lamp? You may use table lamps made of RVS or brushed steel, or use something completely different, such as a fabric lampshade. Would you like to use the lamp as a reading light or use it to create a warm feel as soon as it starts to get dark outside? You have a choice between various table lamps online and our customer service is happy to inform you about these lamps. Do not hesitate to contact us when you have a query about the delivery or your online order.
If you have any questions about our products, please call us on +31(0)71 36 485 61, of send us an email to robin@wilhelminadesigns.com