CUSTOMER SERVICE (Mon-Sun)
+31(0)33 828 0140
Are you thinking of purchasing new lighting? Use designer floor lamps, table lamps, outdoor lamps and wall lamps.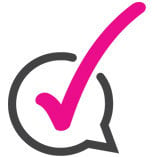 Are you looking for new lighting for your home, or would you like to use lights in the garden? Browse through our range of indoor and outdoor lighting consisting of (for instance) table lamps and floor lamps. Naturally, you may count on lamps and lighting from a very high quality, thanks to the use of high-end materials of that has been used by brands such as Contardi and Braid. We would like to inspire you with our online range of lighting so you are able to choose a valuable addition to your interior.
Table lamps, floor lamps, wall lamps and outdoor lights.
There are several different lights in our range, such as
table lamps
,
floor lamps
and
wall lamps
. Are you specifically looking for a lamp to use outside or are you thinking of a certain classic or modern look? Feel free to browse trough our online range or contact our customer service for more information about products or delivery. The design lighting is functional and a great addition to your interior. Have you ordered one of our lamps in our web shop? We will make sure to deliver your item as soon as possible.
If you have any questions about our products, please call us on +31(0) 33 828 0140, of send us an email to service@wilhelminadesigns.com