CUSTOMER SERVICE (Mon-Sun)
+31(0)33 828 0140
Order wall lamps with a unique design online
Would you like to order a wall lamp with a unique design? Choose a warm look or a stylish lamp to read by.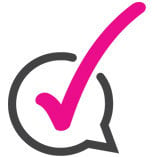 Would you like to order a new wall lamp and are you looking for a classic or a more modern design? Would you like to use materials such as wood and fabric, or are you looking for aluminium or brushed steel? Design wall lamps such as those from Contardi and Braid are made of high-quality materials. Browse through our table lampsand for example floor lamps, so you can style your complete interior in the most tasteful way.
Stylish wall lamp to ready by or create a warm feeling
Are you looking for a stylish wall lamp to create a warm feeling in your home or would you like to hang a lamp that you can use to ready a good book by? Whatever your preference is, our range of lighting is there to inspire you. Do you have a query about one of the wall lamps or about placing an online order? Feel free to contact us and we are happy to help you with placing an order or to tell you more about a specific lamp.
If you have any questions about our products, please call us on +31(0)71 36 485 61, of send us an email to robin@wilhelminadesigns.com