CUSTOMER SERVICE (Mon-Sun)
+31(0)33 828 0140
Order home accessories online
Would you like to order home accessories made of high quality materials? Choose for example glass jars, organizers or plaids.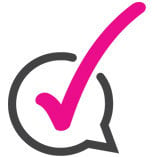 Are you looking for home accessories that you can use to create a warm, stylish and homely feel in your house? Or are you looking for accessories for a more modern style in sleek shapes? In both cases, you have come to the right place. We are proud to present you our vases and decorative pillows. Browse through to get inspired or define your search trough one of the subcategories.
Glass jars, lanterns, organizers, trays and plaids
Are you browsing through home accessories looking for glass jars and lanterns, one of the organizers, trays, or plaids? Our extensive range of home accessories enables you to decorate your house in the most stylish way. Are you interested in more information about the high quality materials of the various items or would you like to place an extensive order? Do not hesitate to contact the customer service, we are happy to help you find the right accessories to decorate your home the way you prefer.
If you have any questions about our products, please call us on +31(0)71 36 485 61, of send us an email to robin@wilhelminadesigns.com