Posted on
By Patrick Wessels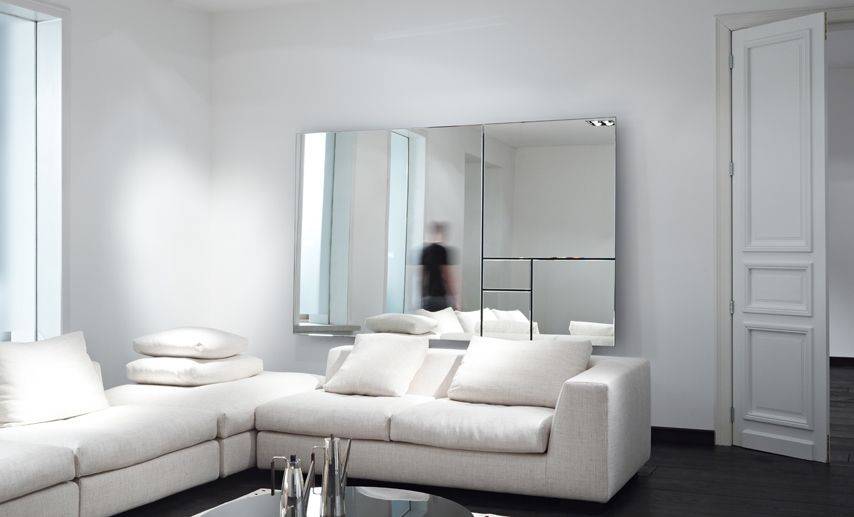 Mirrors are vital in creating an extraordinary interior. Mirrors can help to create a spacious effect, offer functional purposes and a stylish mirror frame can be an important piece of decoration. Wilhelmina Designs offers you various high-quality design mirrors, naturally available in a large variety of different designs. Are you looking for a framed mirror in the well-known rectangular shape, do you prefer a round mirror, or would you like to use a 3d wall panel?
Design mirrors: useful with a special design
Use mirrors functionally, for example in your hall to check your appearance before your leave, or in the bedroom next to your wardrobe. Use the mirror in your bathroom to shave or do your hair and benefit from an extraordinary design the rest of the day. Design mirrors do not only come in handy several times a day, but also add an important value to your interior. Use a mirror with a wooden frame, a baroque mirror or perhaps a mirror with a minimalist and modern look without a frame.

Carefully consider the width of the frame of a design mirror. The wider the frame, the more classic your mirror will look. Are you looking for a design mirror with a modern feel? Preferably, pick a relatively narrow frame. Wood is a material that often comes with a rustic or classic feel, making it less suited for an interior with modern elements.

Are you looking for a fitting mirror with a special design? Try to use sizes such as 24 x 60 inches. Both length and width will allow you to see yourself completely when looking into the design mirrors. As a result, you will be able to see your entire outfit from head to toe and check if everything works well together.


              
Design mirrors for every area in the house
Mirrors can be useful anywhere in your home, in all areas where you are looking for a stylish addition to your interior. Use a design mirror in your hall near the front door, in the bedroom or in the living room above the sideboard. Choose materials that nicely contrast with your furniture and the rest of the interior, or use it as an accent to complete the entire look. Are you looking for a design mirror with a modern aluminium finish, or alternatively a mirror with a classic wooden frame?

Think about an oblong design mirror that consists of several smaller mirrors. The combination of several mirrors can create a unique design, making the mirror offer much more than just the functionality of a reflection. A mirror is a great tool to make your hall look more spacious, or enable you to look outside horizontally.
Using design mirrors to create a spacious effect
Mirrors with or without frames make an important piece of design in various sizes. Moreover, design mirrors add to a spacious effect, enabling you to make any room look more spacious. When placing the mirror, make sure to make use of the reflection to enable you to look outside. This results in the most spacious effect, enabling you to optimize the effect of the mirror. Particularly placing a mirror over a couch or sideboard is an excellent choice. Thereby you will automatically make your room look bigger and feel calmer. Choose one of the design mirrors which frame matches your interior, or use a suited fitting mirror to put up horizontally. Thereby the width of the mirror will emphasize the width of your home, while the mirror is high enough to look outside or reflect the rest of your interior.

Browse through our extensive range of design mirrors and directly order online, but also feel free to contact us without any obligations for more information.