19 / May / 2023
Shop The Room | Outdoor Dining Bohemian Style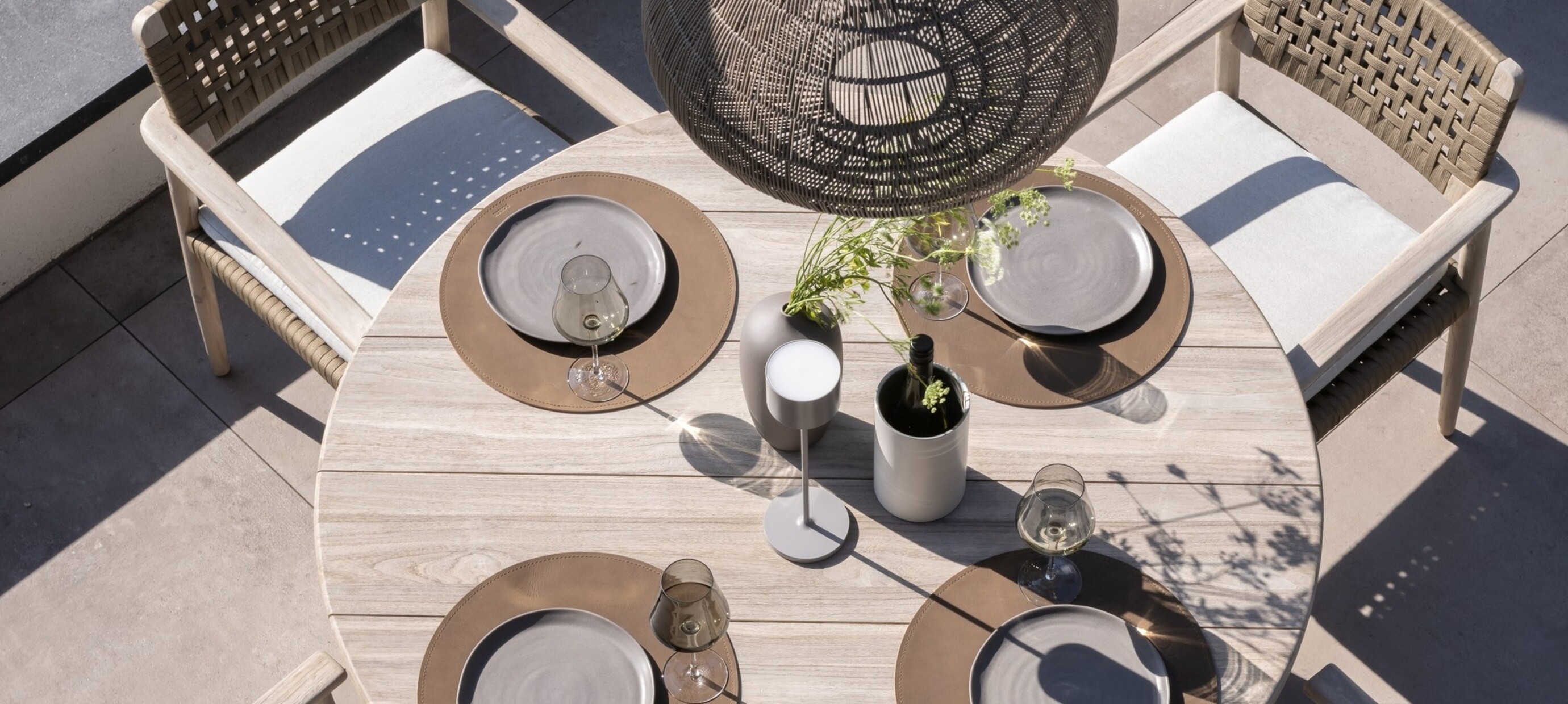 Dining outside on a warm summer evening? Max & Luuk's teak collection is perfect for this. The beautifully finished teak together with the braided rope creates a Bohemian look. Perfect for enjoying all night. Combine with luxury accessories from our other brands.
Garden trends
After sleek and modern lines, this year we are going back to garden furniture in round and organic shapes. Especially when it comes to garden tables. Whereas for years the rectangular garden table was the most popular, this is now changing. Tables in round, oval and even organic shapes will now become the basis for your garden. Combine this with wicker in chairs and rustic garden accessories to create the beloved Ibiza-style look.
Max & Luuk
Meet Max & Luuk, a beautiful outdoor brand with Dutch roots. Soft earth tones, round shapes and aged teak. Max & Luuk's latest Dutch design collection offers a fresh take on outdoor furniture and parasols. Discover Max & Luuk now on our website!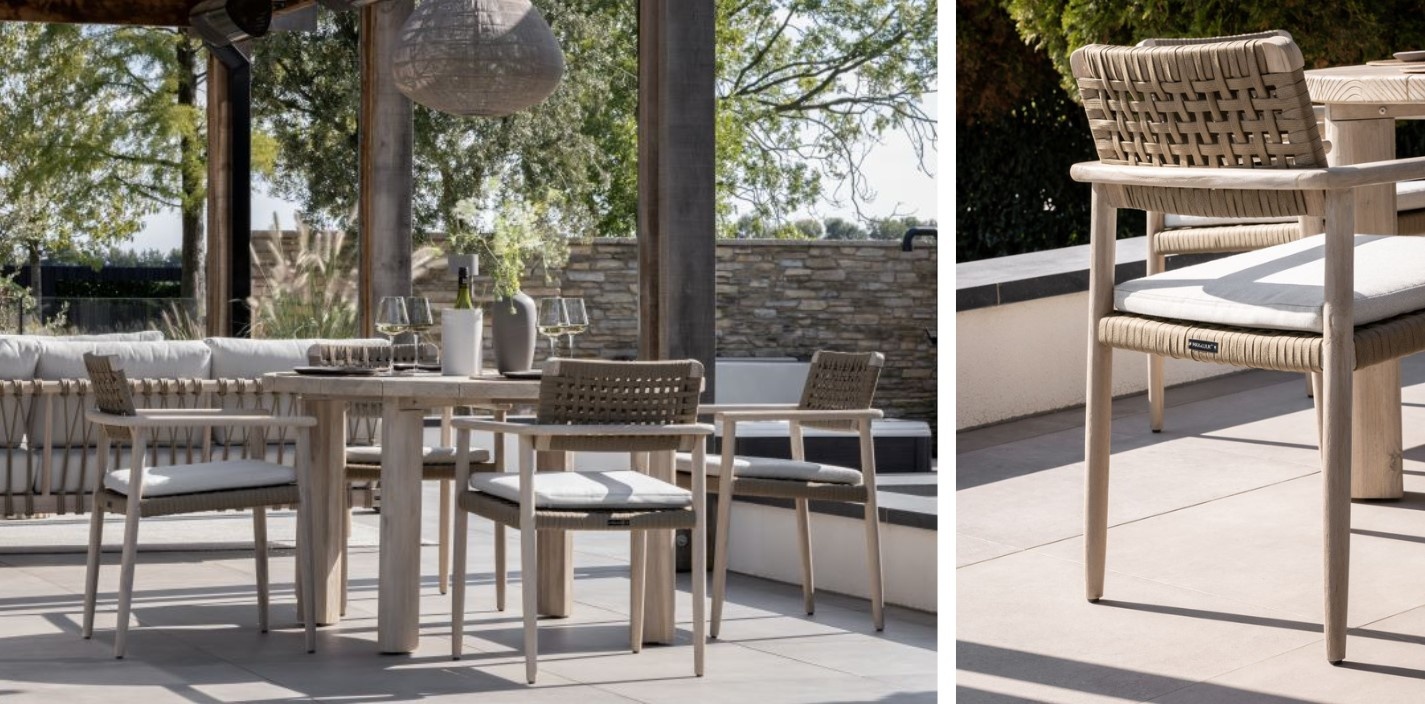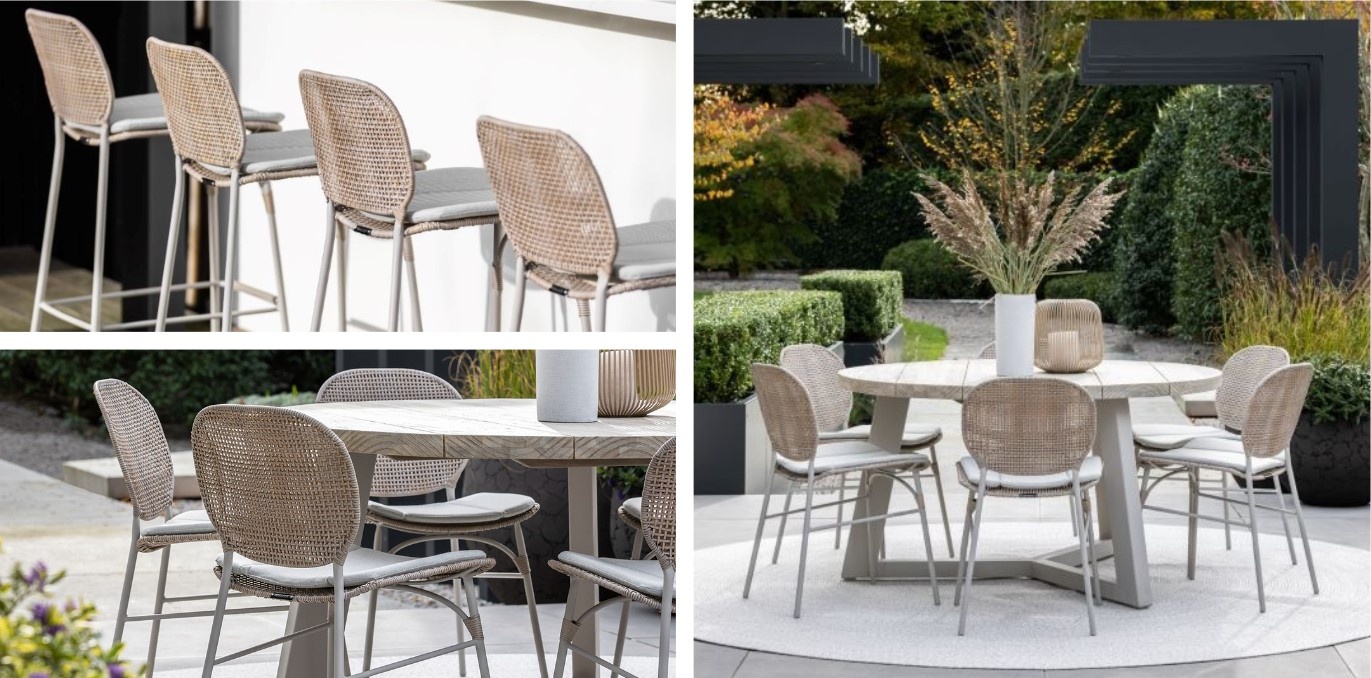 Items from this look