CUSTOMER SERVICE (Mon-Sun)
+31(0)33 828 0140
Gift ideas for your home interior
Are you looking for gift ideas? We have great ideas for your home interior, for him and her. Order them online at great value.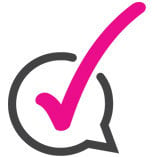 Are you looking for the perfect gift idea, one you can easily order online? We are happy to help you with gift ideas for him and gift ideas for her, based on a unique design and high-quality products. Consider for example a beautiful black-and-white picture of Audrey Hepburn, or a designer clock for your home. We guarantee you a wide range of gift ideas, which you can easily order online. Browse at your convenience to gather inspiration, or alternatively make a very specific search by using our filters.
Frames, clocks and accessories
Within our range of gift ideas you will discover a large variety of products. On the one hand we offer for example picture frames and clocks, but besides that you can order a range of accessories for your home. Are you looking for a great gift for your interior, or searching for a gift you can really surprise someone with? In our gift ideas you can expect the highest quality you can find. Will you order the gift online? We will instantly get to work and make for a swift delivery at your address.
Do you have any questions considering our range of gift ideas? Please call our customer service (071) 36 485 61 or send an e-mail to: robin@wilhelminadesigns.com