CUSTOMER SERVICE (Mon-Sun)
+31(0)33 828 0140
Order coffee tables with a modern or classic design
Looking for a modern or classic coffee table? Browse through our range of round and rectangular coffee tables.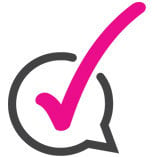 Are you looking for a new coffee table and are you only interested in the best quality and materials? Try a HMD side table, or one of the Braid RVS coffee tables of high quality. Are you interested in a coffee table in a sleek and modern design, combined with straight lines? The RVS coffee table could be a valuable addition to your interior as it can be functionally combined with the rest of your sitting area.
Buy round or rectangular coffee tables
Searching for a round coffee table or for a square or rectangular shape? Look at the rest of your interior and use our online range to get inspired. We are also proud to present our
side tables
that in some cases can be used as a coffee table. Naturally, the coffee tables are available to order online, there is no need to go outside and visit a store. Would you like to know more about a specific type of coffee table or one of the other pieces? Feel free to contact us, we are happy to help.
If you have any questions about our products, please call us on +31(0)71 36 485 61, of send us an email to robin@wilhelminadesigns.com