CUSTOMER SERVICE (Mon-Sun)
+31(0)33 828 0140
Order trays made of high-grade materials
Are you searching for a tray made of high-grade materials? Order a large or high-quality wooden tray online.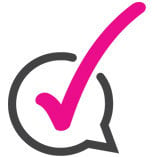 Would you like to use trays in your home as decoration or would you like to offer your guests their coffee and beverages on a well-made and high-quality tray? We offer a range of trays from brands such as Blaid that is known for its unusual design and excellent functional application. Browse trough our other home accessoriesand use them to give your home a warm and stylish look.
Purchase a large wooden tray
Are you specifically looking for a large wooden tray that you can use to store your cups and other glasses, or would you like a smaller piece that has the same high-grade finish. The highest quality wood possible combined with the brushed steel makes it a wonderful addition to the rest of your interior. Do not forget to look at our
vases
, that can be used in combination with our trays and create a special look for your home. Would you like to know more about one of the trays? Feel free to contact the customer service, they are happy to provide you with the information you need.
If you have any questions about our products, please call us on +31(0)71 36 485 61, of send us an email to robin@wilhelminadesigns.com