CUSTOMER SERVICE (Mon-Sun)
+31(0)33 828 0140
Design organizers with both functional and stylish elements
Are you looking for a functional organizer that looks stylish as well? Browse through our online range of design organizers.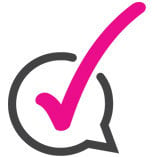 Would you like to store your lecture in a stylish way or perhaps use a bin that goes well with the rest of your interior? Our design organizers can be used in various different ways. Are you looking for a basket to temporarily store the lecture you might read later or on the contrary are you looking for a bin that does not look like a bin from the outside? Our online range, from brands such as Braid from Italy, can inspire you.
Functional organizers with a beautiful design
Choosing one of our organizers means choosing functionality and a beautiful design, a combination that is hard to find. You can combine the organizers with one of our
trays
or other
home accessories
from our range. Do you have any queries about the way we send these organizers or would you like to more about another item from our web shop? Please feel free to contact us; our customer service is happy to provide you with the details.
If you have any questions about our products, please call us on +31(0)71 36 485 61, of send us an email to robin@wilhelminadesigns.com