CUSTOMER SERVICE (Mon-Sun)
+31(0)33 828 0140
Glass candle lanterns in a classic or modern design
Thinking about ordering a glass candle holder or a lantern online? Get inspired by our modern and classic design home accessories.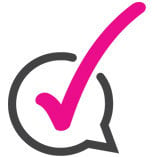 Glass candle holders and lanterns are special accessories in your home and can be used as a stylish object in your house. Naturally, you may place a candle in them to create a warm mood, but the accessories can also perfectly do without any additions. Materials such as high gloss steel and glass create an international allure, thanks to the special design by our manufacturers Eichholtz and Braid. Are you looking for a modern glass candle holder with sleek shapes or on the contrary, a more classic lantern for in your home? Look out our other accessoriesyou can use to beautifully decorate your interior.
Glass candle holders and lanterns of high-grade materials
Pure quality is in the details and the glass candle holders made by Braid from Italy or dutch firm Eichholtz are the perfect example of this saying. Are you looking for a round lantern or a rectangular glass jar that is easy to catch? You can use our online range for inspiration. Do you have any queries about the glass jars or lanterns or would you like to find out more about ordering online? Please feel free to contact our customer service, they are happy to hear from you.
If you have any questions about our products, please call us on +31(0)71 36 485 61, of send us an email to robin@wilhelminadesigns.com