CUSTOMER SERVICE (Mon-Sun)
+31(0)33 828 0140
Modern mantel clocks in compact size and stunning designs
Are you searching for modern mantel clocks to match the look of your interior? Get inspired online by our range of unique table clocks.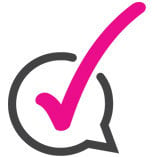 Modrn mantel clocks are being offered in various shapes and sizes. Are you looking to buy a new table clock, of a specific size or a certain modern or classic look? Are you looking for one of the Japanese Lemnos table clocks or Nomon mantel clocks that have been made with unique materials, or are you searching for a classic design such as Eichholtz to match the rest of the interior? Feel free to get inspired by our stylish table clocks that have been manufactured of the finest materials or browse trough our clocks with hands only or the large clocks that are available in similar styles.
Order modern mantel clocks online
Would you like to order one of our analogue mantel clocks online? Compare the various designs and materials to find out what best fits your current interior. How does the clock look on your table and are there other style elements to match your chairs or other accessories? You are able to purchase the table clock of your choice online, we will make sure your order will be quickly processed and delivered to you as soon as possible. You will not even have to leave the house; we guarantee you will be able to place one of our table clocks on your table shortly.
If you have any questions about our products, please call us on +31(0)33 828 0140, of send us an email to service@wilhelminadesigns.com