CUSTOMER SERVICE (Mon-Sun)
+31(0)33 828 0140
Large wall clocks up to 155cm in diameters available to order online
Are you looking for a large clock to hang on your wall? You are able to order clocks up to 155 cm in diameters. These clocks are also available in models with hands only if preferred.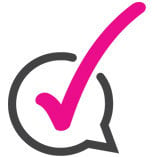 Are you looking for a large wall clock with a classic look, or leaning towards one of the large modern clocks? Whatever your preference is our range will make you feel inspired. Are you looking for the Spanish Nomon large clocks made of unique materials, combined with delicate hands and a minimalist design? Furthermore, take a look at our other wall clocks, to get a good impression of our range.
Large wall clocks with a stunning modern or classic design
The large clocks are available in a modern as well as classic design. Are you looking for a clock that has
hands only
, met or are you simply looking for the largest clocks possible? We offer you large clocks with a diameter up to 155 cm, meaning this will create a stylish element in your home. Have you got any queries about the large clocks or your online order? Please feel free to contact us, we are happy to hear from you.
If you have any questions about our products, please call us on +31(0)71 36 485 61, of send us an email to robin@wilhelminadesigns.com