CUSTOMER SERVICE (Mon-Sun)
+31(0)33 828 0140
Designer clocks as a wall clock or table clock
Looking for designer clocks? Get inspired by our collection of wall clocks, table clocks or large clocks.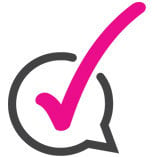 Looking for designer clocks as a wonderful addition to your interior? Choose online between wall clocks, table clocks or special hands only clocks. Are you looking for a modern feel, a classic clock or perhaps a more prominent piece that is made of wood? Browse through our clocks to get inspired and let the unique designs and special materialssurprise you.
Order designer clocks online
Are you specifically looking for a special cuckoo clock, or are you simply looking for an alarm clock? From
large clock
to
table clocks
of a limited size, you will find everything you need in our online offer of clocks. Read more about the different types of clocks you are able to purchase online, or contact our customer service for more information. Look at the Lemnos clocks with a modern Japanese design that have been made with very fine materials.
If you have any questions about our products, please call us on +31(0)33 828 0140, of send us an email to service@wilhelminadesigns.com